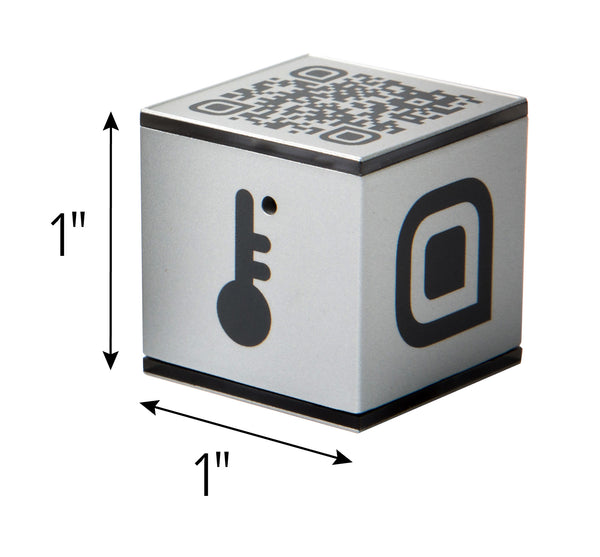 Smart Sensor:
qBiq is specially designed to monitor and track environmental data changes. qBiq is an all in one sensor that will monitor changes in temperature, humidity, light intensity (brightness) and even movement (acceleration).
The qBiq is a Wi-Fi-enabled, one-inch cube that connects, monitors, and reports real-time data on any object, appliance, and living or office space to your smartphone via the qBiq app (Free to download from the App Store). 
qBiq product details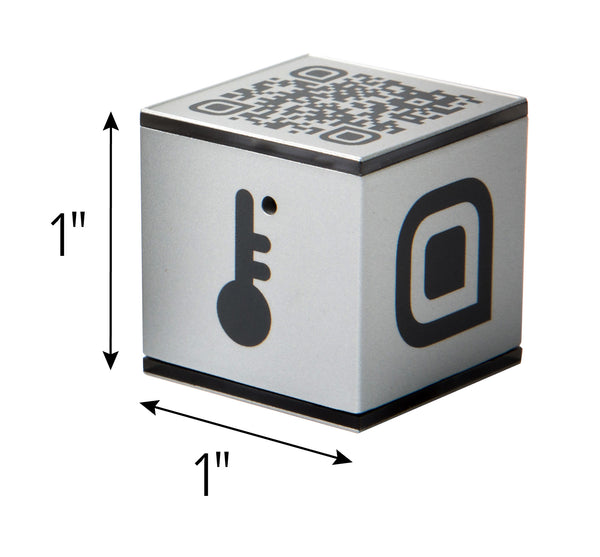 Temperature

Monitor and compare temperature data. Set thresholds and be notified when changes occur.

Movement

Attach qBiq to an object and receive a customized notification if the object is moved.

Humidity

Set ideal humidity ranges for storing instruments, cigars or other delicate possessions.

Brightness

Receive an alert when the sun rises and sets or compare the lighting conditions while growing plants.
Technical specifications
Engineering and Design
Industry leading technology

Unique QR code makes it easy to identify, follow and share.

Augmented Reality (AR) embedded for easy data retrieval.

Open sourced data string to enable developers to design their own apps.

Encryption and Industry Certification

Lockable and encrypted, the qBiq maximizes security protocols.

User friendly sharing feature which enables social sensing to be easily turned on/off for each individual qBiq.

FCC and (IC) Certified.

Electrical Engineering

Rechargeable LiPo 3.7V 400mAh battery.

Standalone WiFi chip set for easy connection to 2.4GHz network enabling months of continuous monitoring.

Mechanical Design

Sleek 1 inch cube (quality design) making it small enough to attach to anything, but big enough to prevent loss.

Micro USB port for easy charging (cord included).

Internal magnet to easily attach to most metallic surfaces (additional wall plate included).

Two customizable RGB LEDs which pair with the App for easy recognition and personalization.